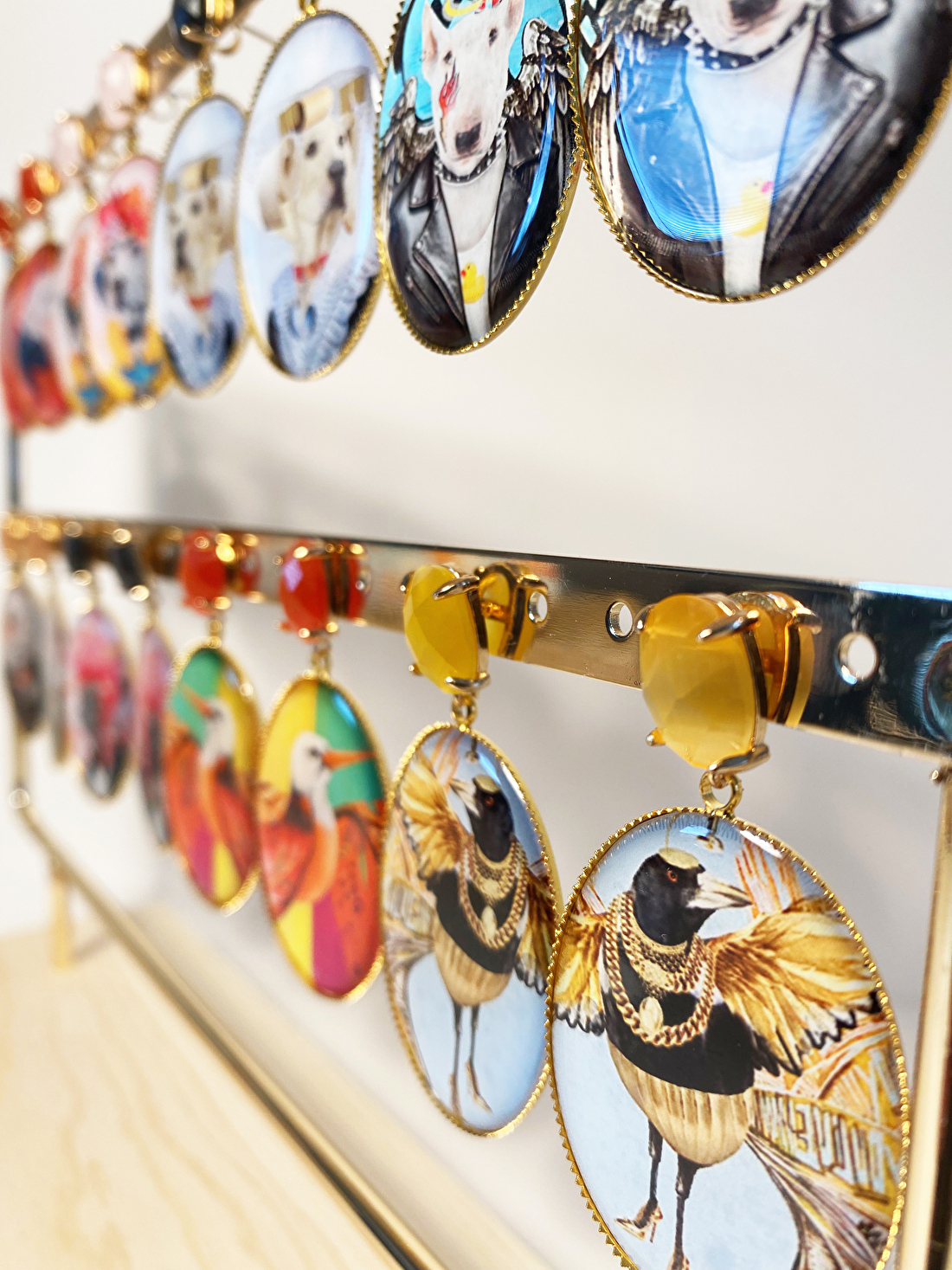 September, 2021
Mini paintings for your ears....
I really love earrings.
So when the great idea came along to develop little mini paintings for your ears I was instantly excited.
I have stopped counting how many I already have but somehow it remains tempting and I always stop when I see a rack of earrings.
The trick (nice pun) is to walk on afterwards. But that intention does not always succeed. Haha...!

Earrings have to meet a number of requirements before I wear them:
- not be too heavy
- unique
- not too long
- do not irritate
- allergy free

You understand that this has been quite a quest to find the right materials to meet these requirements. But it just worked out! All earrings are handmade, exclusive and unique. Super proud of the result. Mini Désjà Vu paintings for your ears.
I always wear them in basic colors so they look best. Also nice to give as a gift because with each design there is a powerful text that makes you think of someone. A text that really fits someone.
Kind regards,
Wendy
info@desjavu.nl