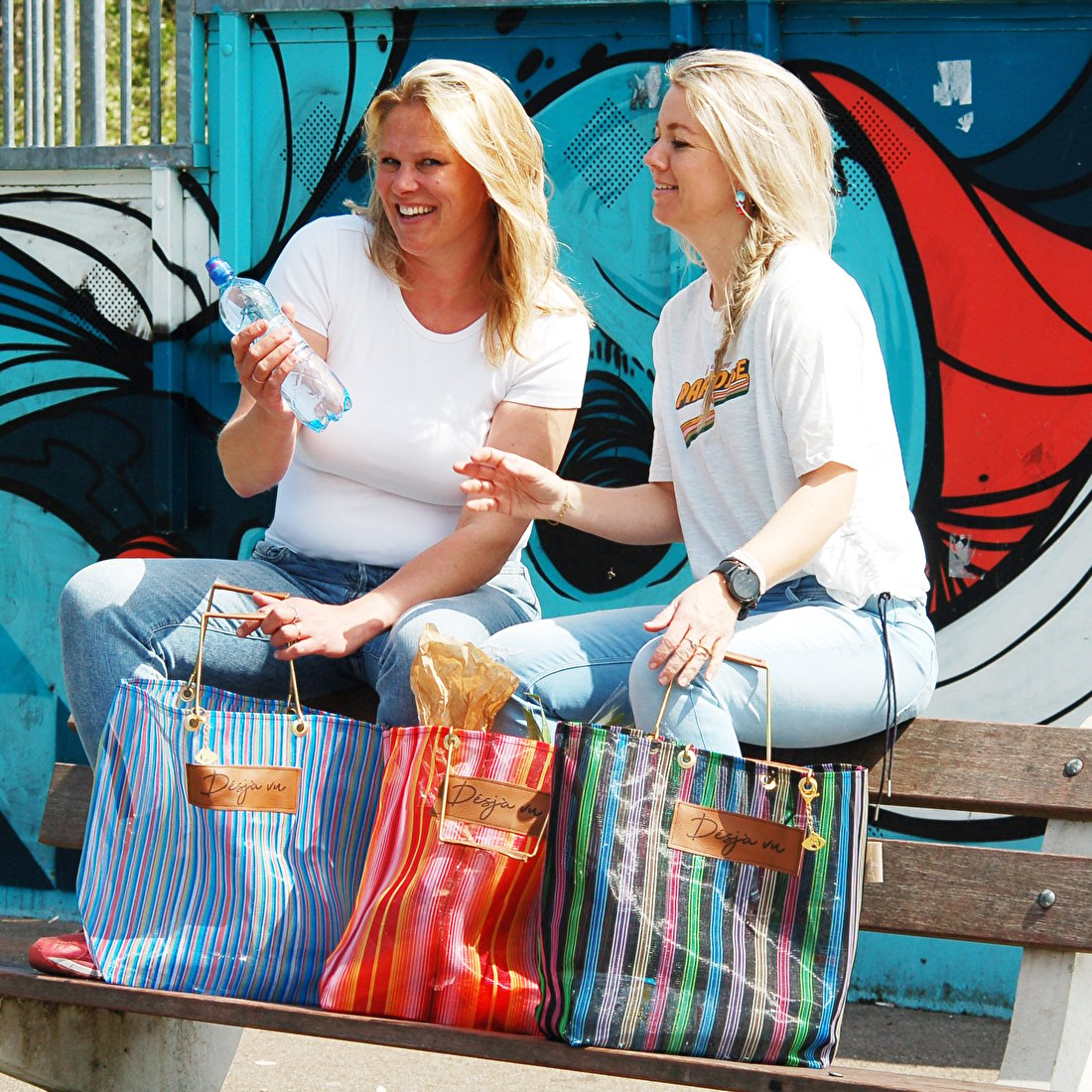 June, 2021
Grandma's bag
As you may know, Désjà Vu means The Scarf for You, but Deja Vu also means recognizing something you have seen or experienced before. With our brand, we also want to launch products that give you a Déjà Vu feeling.
The idea of Grandma's bag soon came up. I remember very well that I used to go and stay with my grandmother. We would go on her bike together. I would sit on the back with my feet in the panniers and she would also have two bags hanging from her handlebars. After we went shopping the bags were full of goodies. I loved it and I can recall the feeling like that. So I said very seriously, "grandma when you are dead may I have your bike and 2 bags?" My grandmother thought that was great, laughed and said: "of course child but that bike is very old and the bags might be broken...".
What she didn't know at the time is that the bags were indestructible and served as a beautiful example. If she had known now that these bags would be a part of our brand Désjà Vu, she would be terribly proud but also surprised that the bags (and bike haha) have made such an impression.
The search began and we wanted to revamp the bag with gold handles and a larger size. When the first samples came in we were immediately excited: the different cool colors, gold handles and size. It was just right and fits exactly with our brand.
Whenever I'm somewhere and I see this bag pass by I have a big smile on my face because then I have another beautiful Déjà Vu moment from my grandmother.
Do you also sometimes have a Déjà Vu feeling? Share it with us and who knows, maybe that product will be added to our collection in a new jacket.
Kind regards,
Wendy
info@desjavu.nl