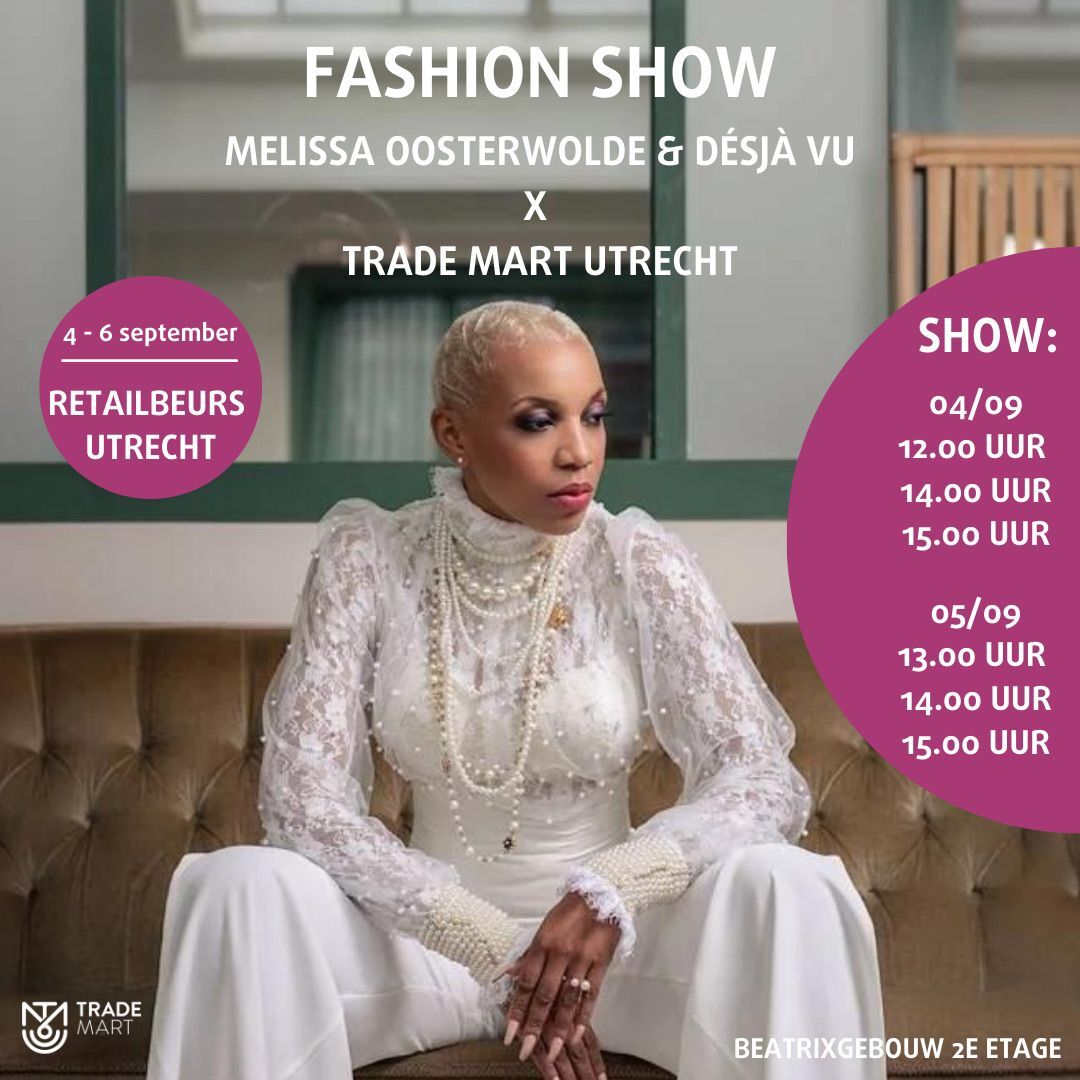 Together with the famous fashion designer Melissa Oosterwolde we are organizing an amazing fashion show at the Trade Mart.
We will launch two new collections of scarves and new Désjà Vu products that you do not want to miss! To celebrate this we will also have a great promotion, for which OP=OP applies.
You are cordially invited to attend.
Click on the image above and register for free.